Explore with
Confidence.
Knowledge.
Empowerment.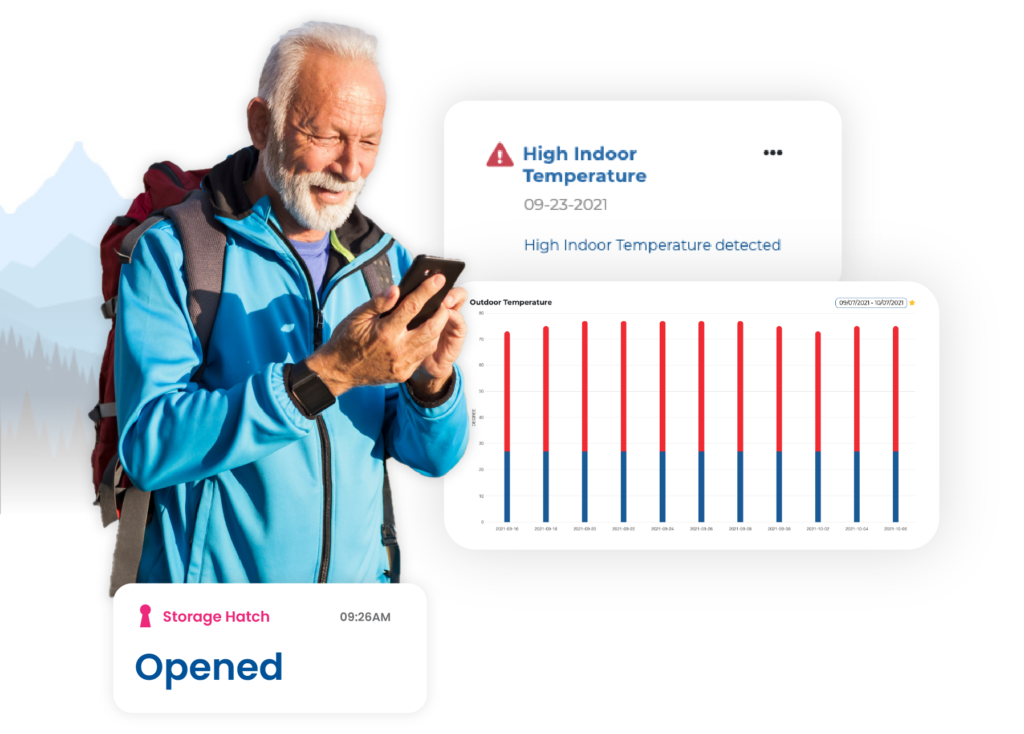 Monitor Your RV Anytime, Anywhere
SmartHub Sensors aims to give you the freedom to explore the adventures life has to offer while keeping you informed of what's going on at your home base. Our technology was purposely designed with the traveler in mind to be an asset to your lifestyle. You can limit your alerts to only the necessities if you want to disconnect from the world or set specific alert thresholds if you're a nervous traveler.
Knowledge is a key component of travel safety. Knowing your surroundings and what to do in case of emergencies can save you in tough situations. We at SmartHub Sensors keep your safety at the forefront of our minds when developing our products.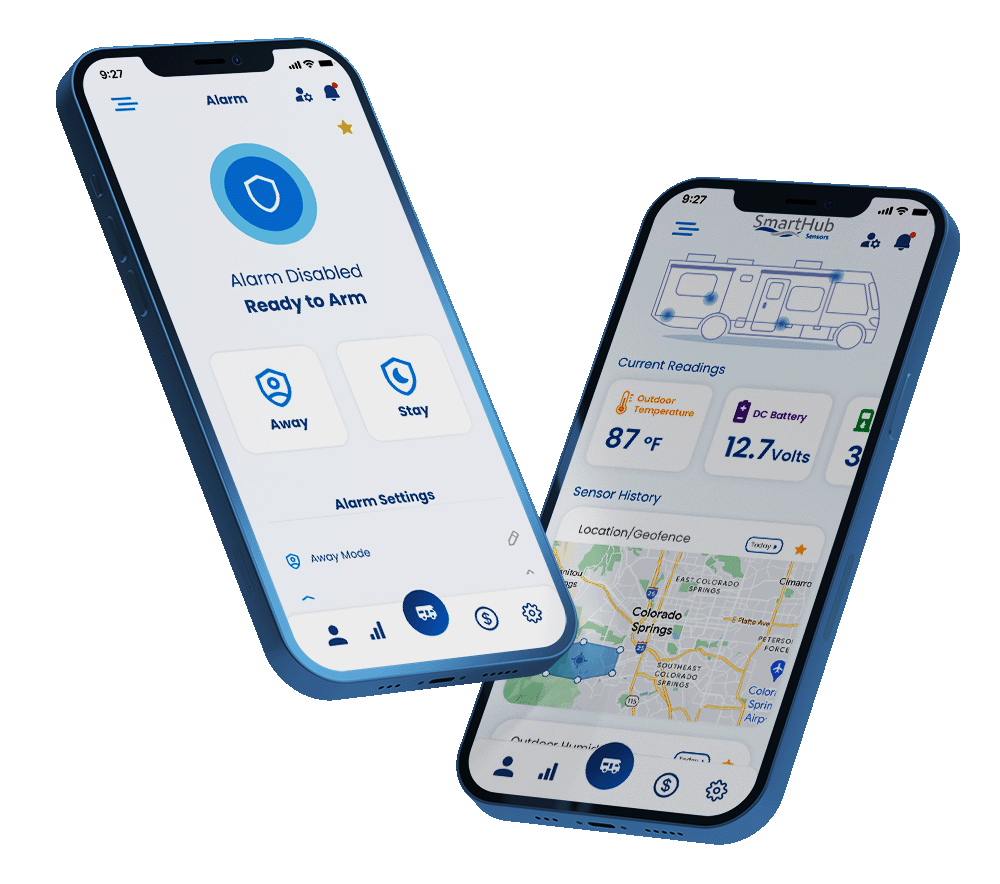 Everything you need to know in one place
Our user-friendly dashboard and app are customizable so you can prioritize what matters most to you. Set your own thresholds for alerts, who receives them, and where you receive them. Customize what analytics you see on your homepage and the order you see them in.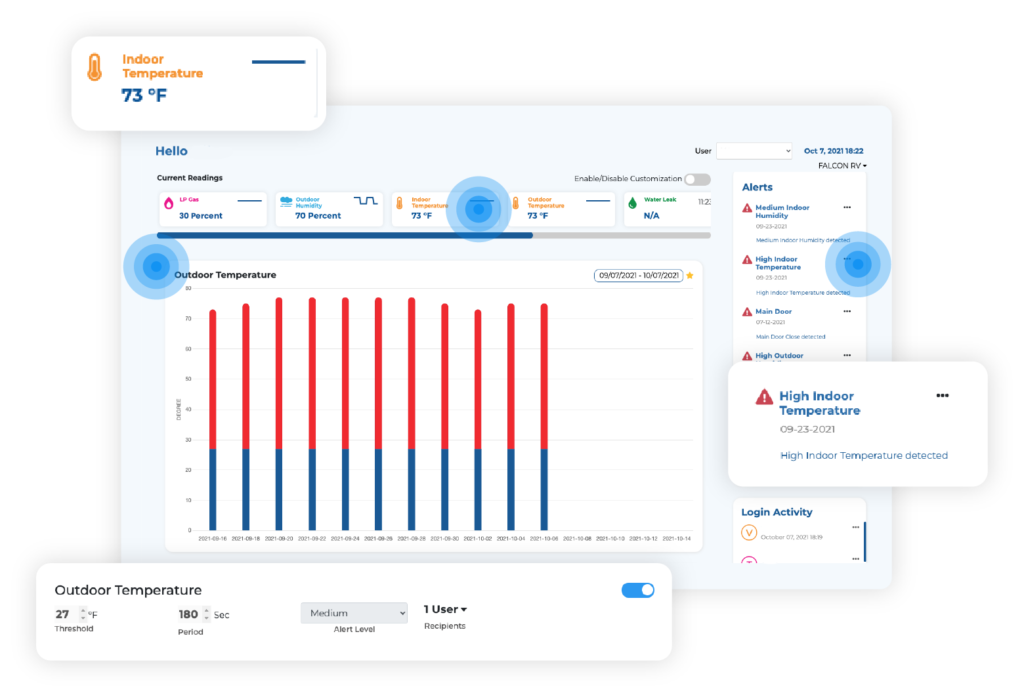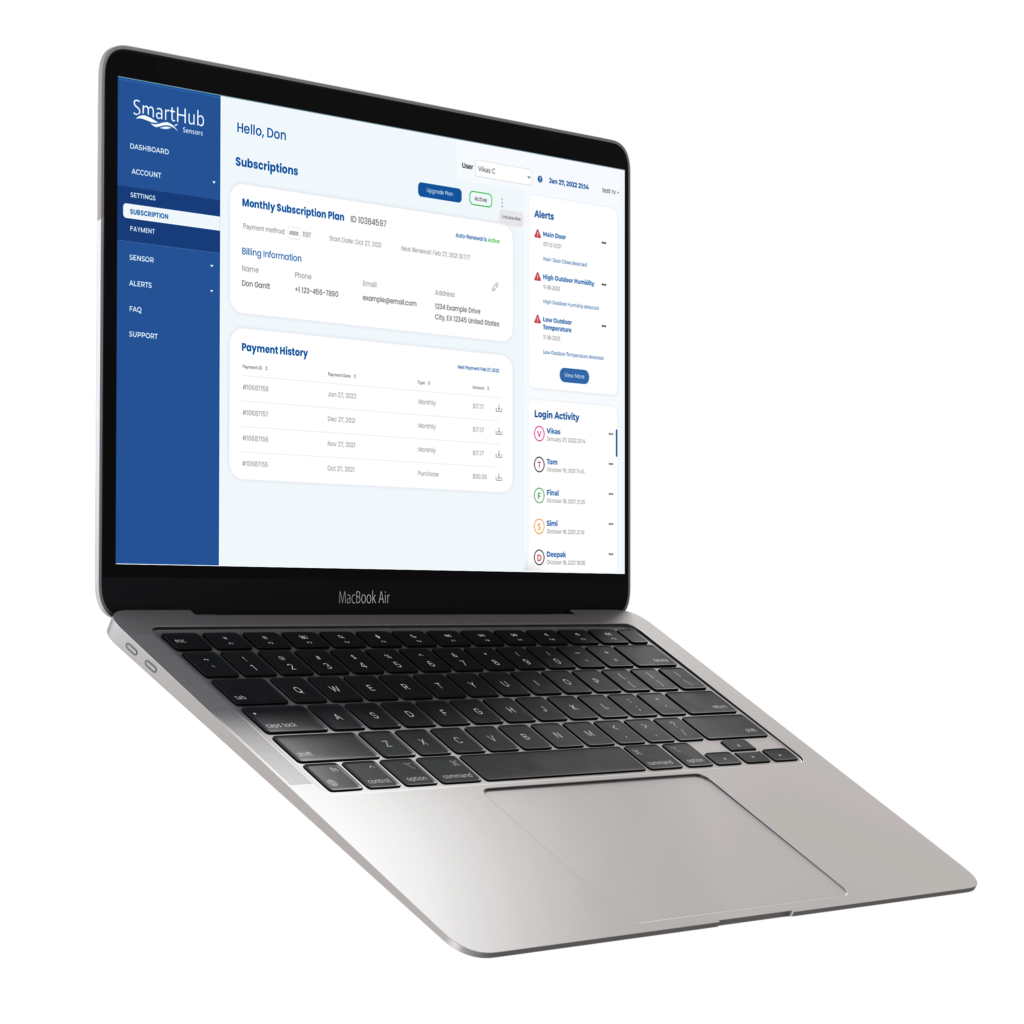 Not every adventurer is the same; that is why we offer flexible and affordable subscription plans to fit the needs of every type of traveler.
Click the dots below to interact with and learn about our products