Explore with
Freedom.
Knowledge.
Protection.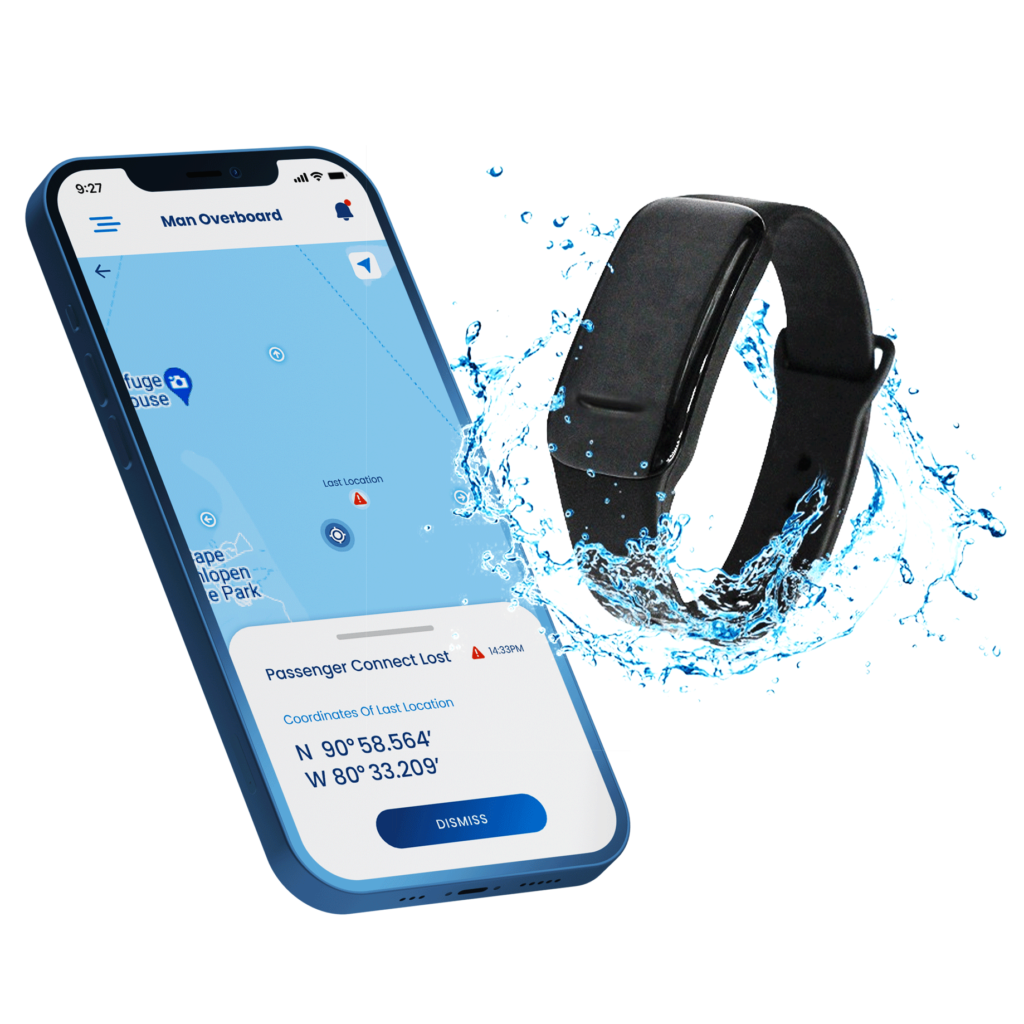 Our man overboard system immediately notifies all passengers through a series of alerts and alarms. The GPS feature will pinpoint the last location where the passenger's connection was lost. Our wristband is equipped with a bright LED that will immediately flash when connection is lost to signal passengers and other vessels.
Know the status of your bilge pump at all times, whether you're at sea, docked, or moored. We offer more than just the typical on/off alerts and notifications. There's more to the complex system so we aim to provide boaters with a full picture of what is happening onboard with: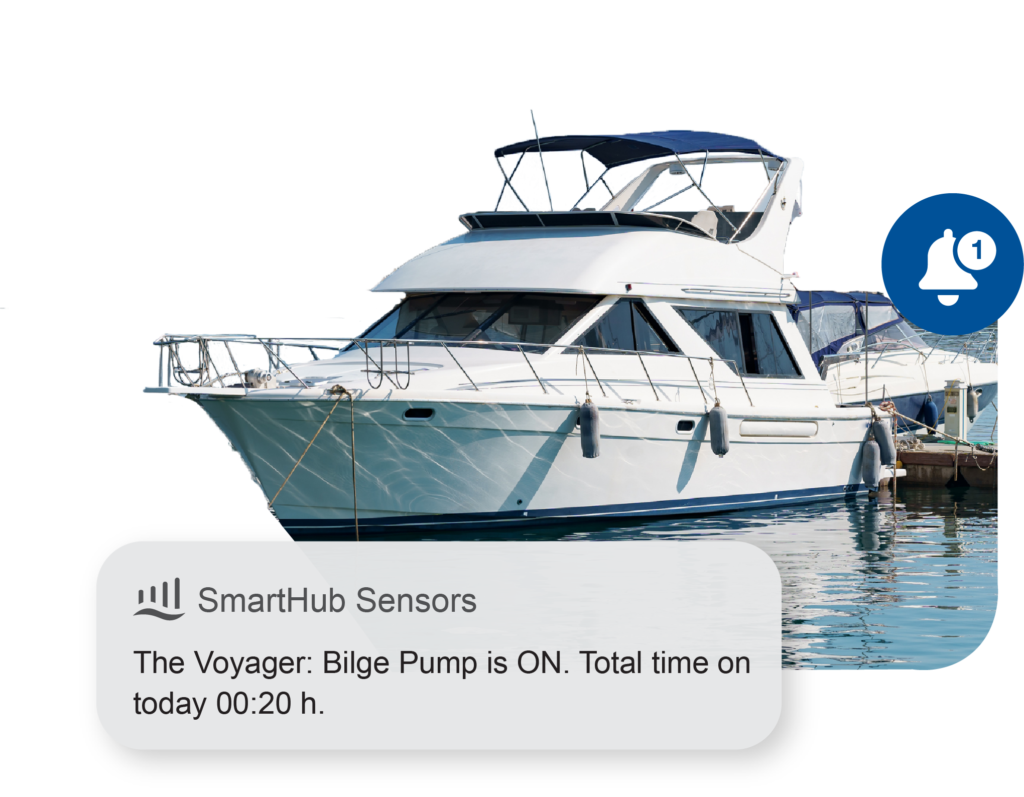 Our user-friendly dashboard and app allow you to add multiple boats and RVs so you can manage everything in one location.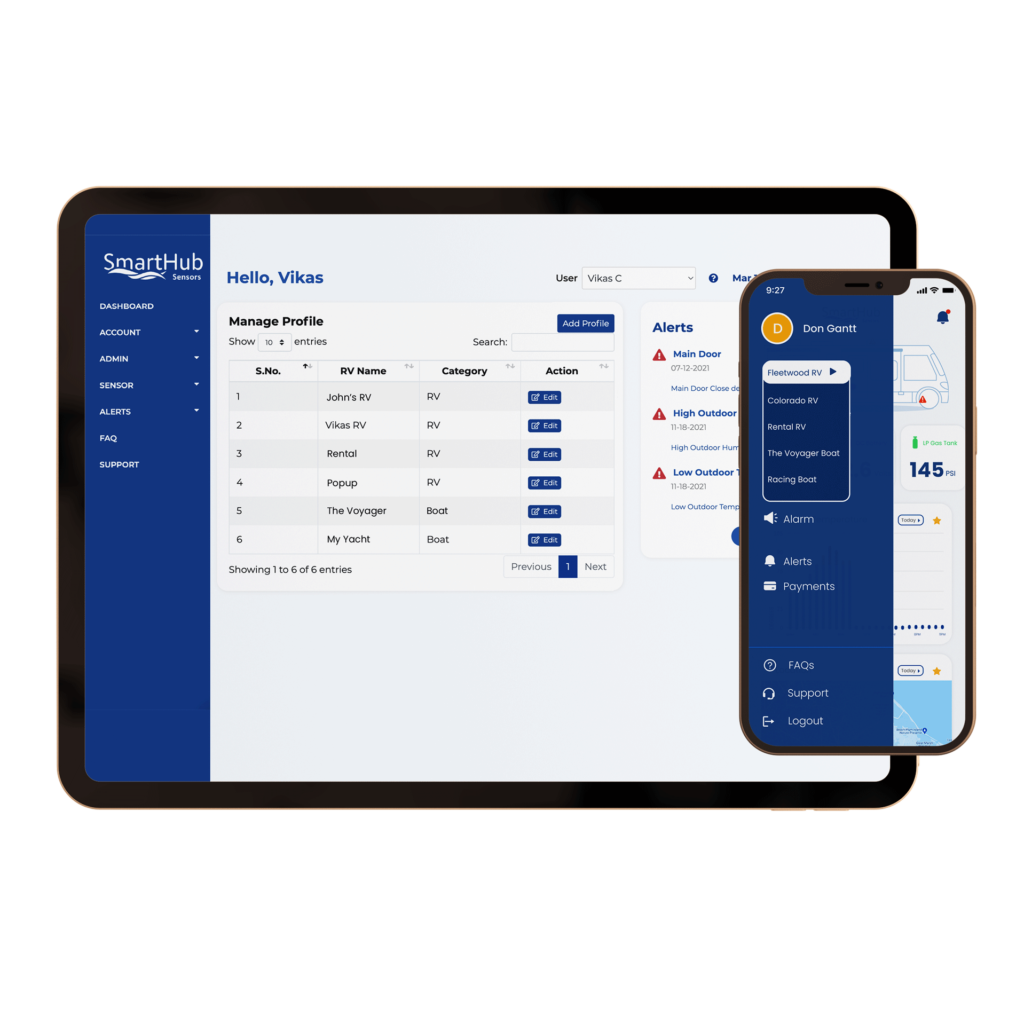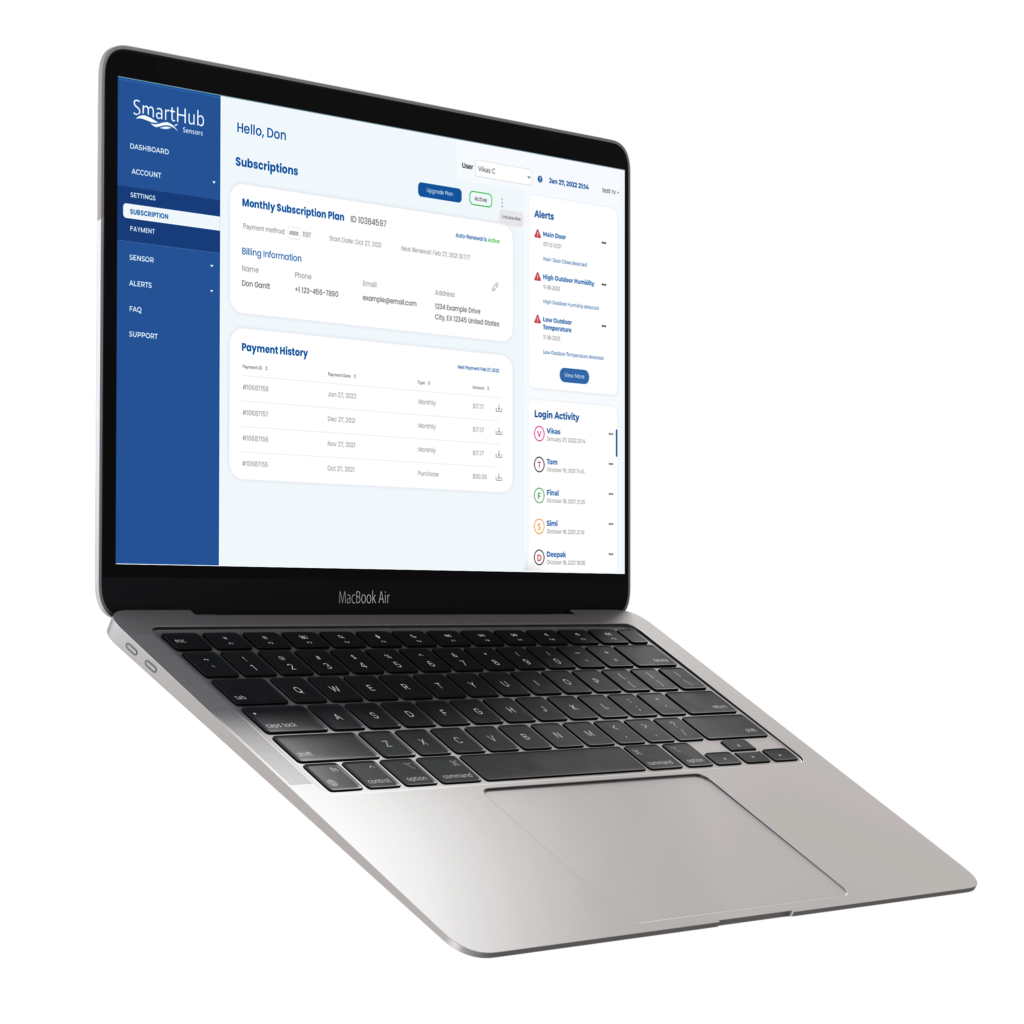 SmartHub Sensors aims to give you the freedom to explore the adventures life has to offer while keeping you informed of what's going on at your home base. Our technology was purposely designed with the traveler in mind to be an asset to your lifestyle. You can limit your alerts to only the necessities if you want to disconnect from the world or set specific alert thresholds if you're a nervous traveler.